Website: Opus One Winery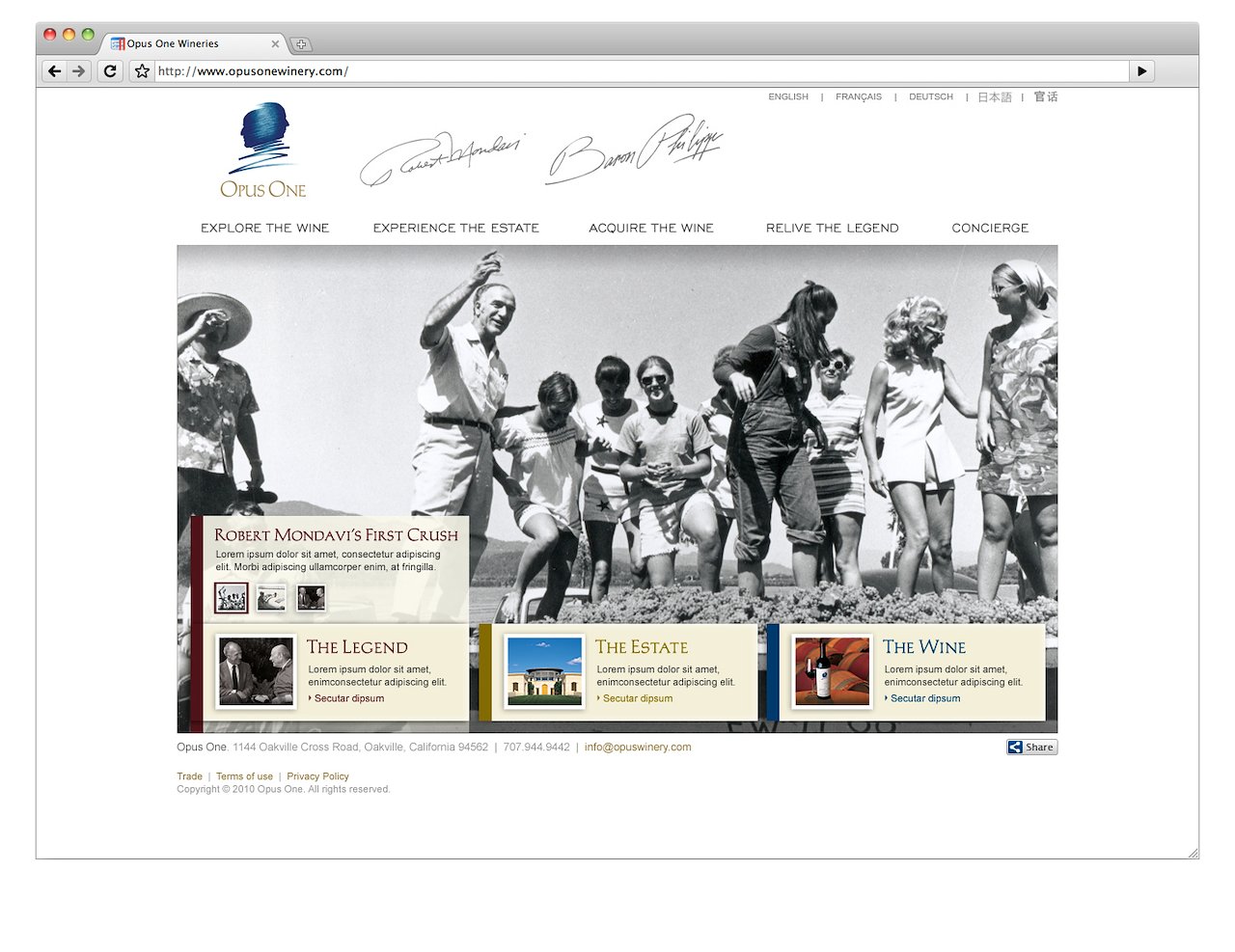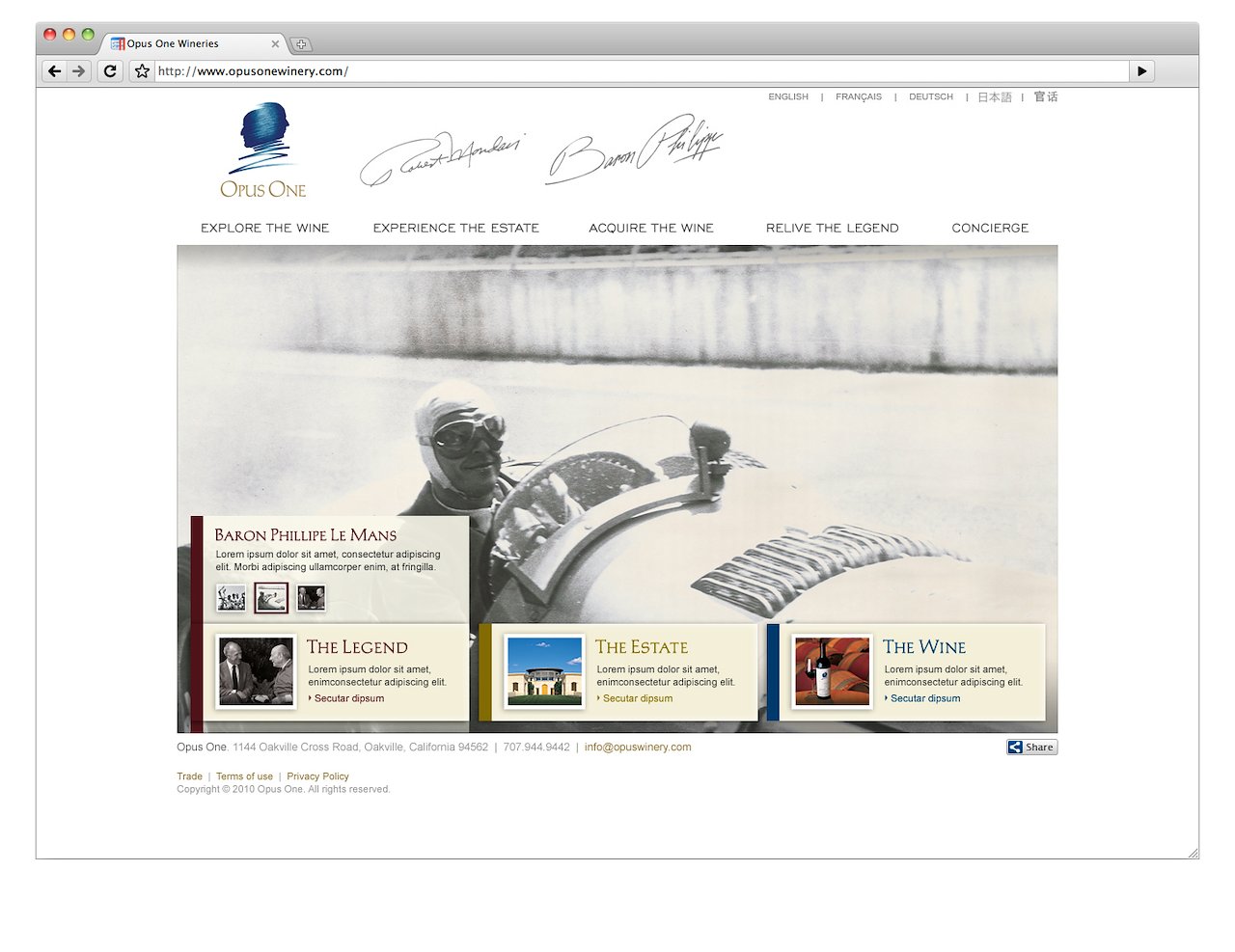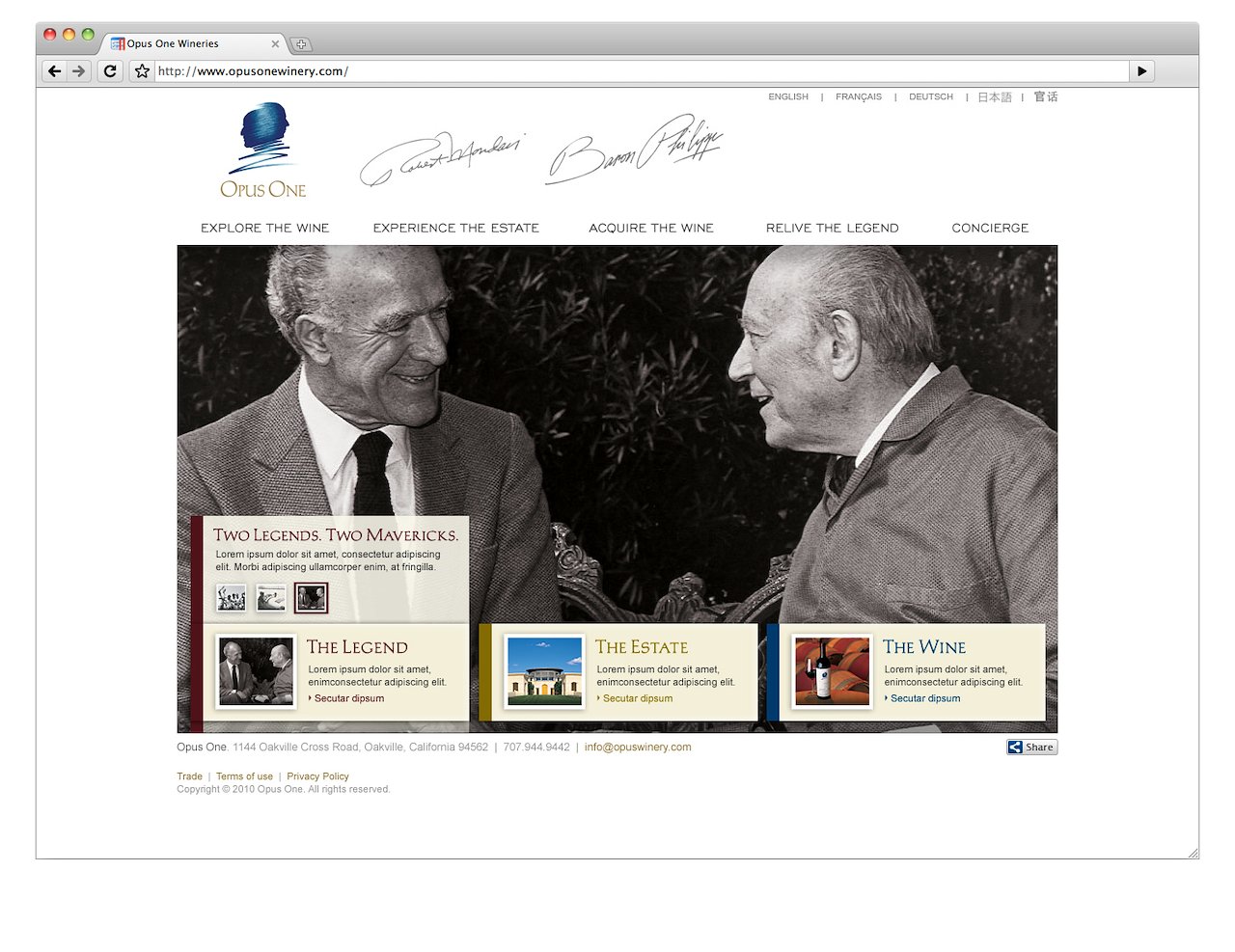 Here are some alternative designs presented to Opus One for their home page. We felt that, with their rich legacy, it was important to present site visitors the opportunity to get thumbnail sketches about that legacy before plunging into the full site experience.
The client loved these – but, speaking of legacy, they were stuck with their legacy design direction so we gracefully accepted the silver.
---
Role Web design

For Opus One Winery
Up Next:
Video: Hearsay Social